In-Person Workshop
Individual / Private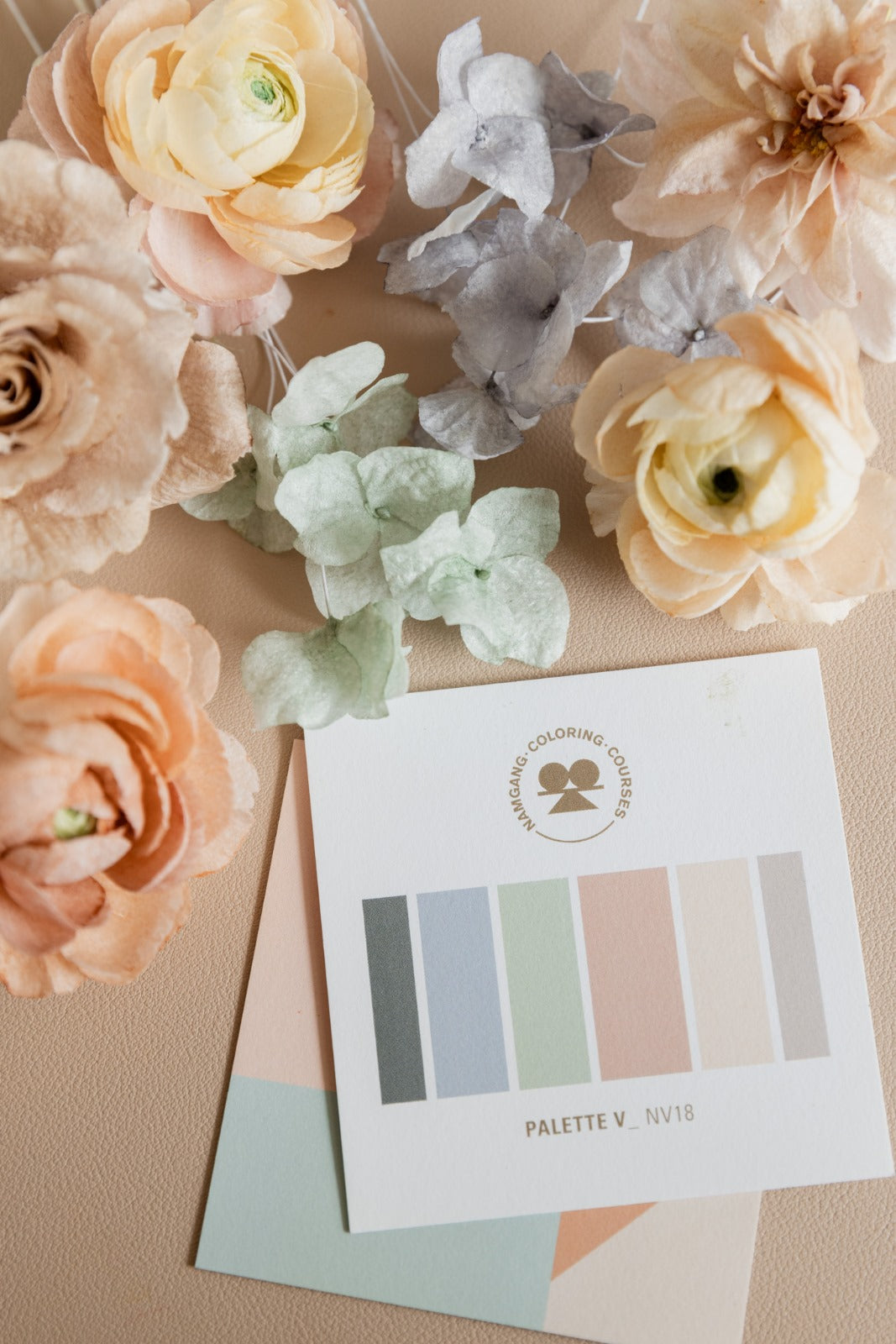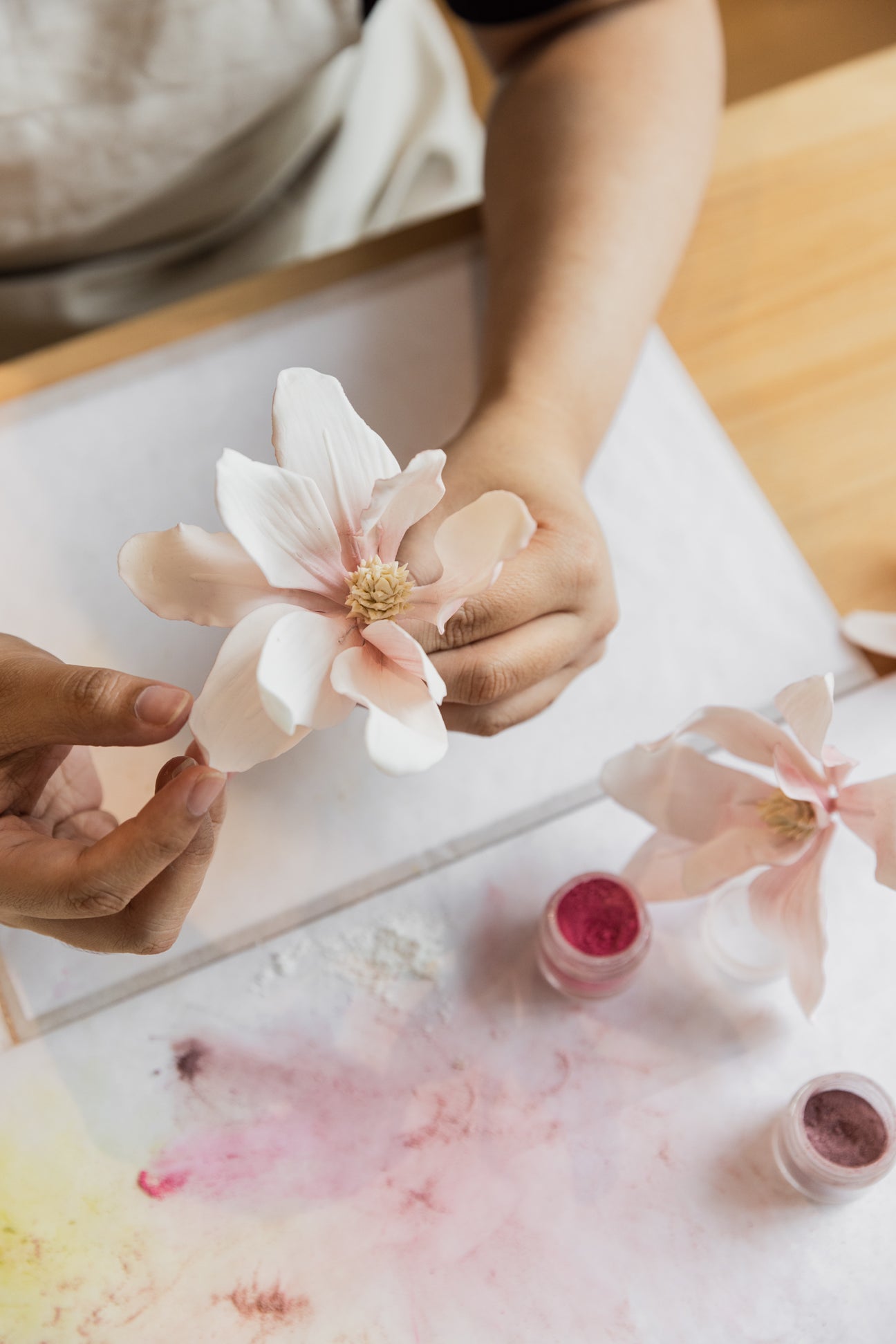 What our Students say: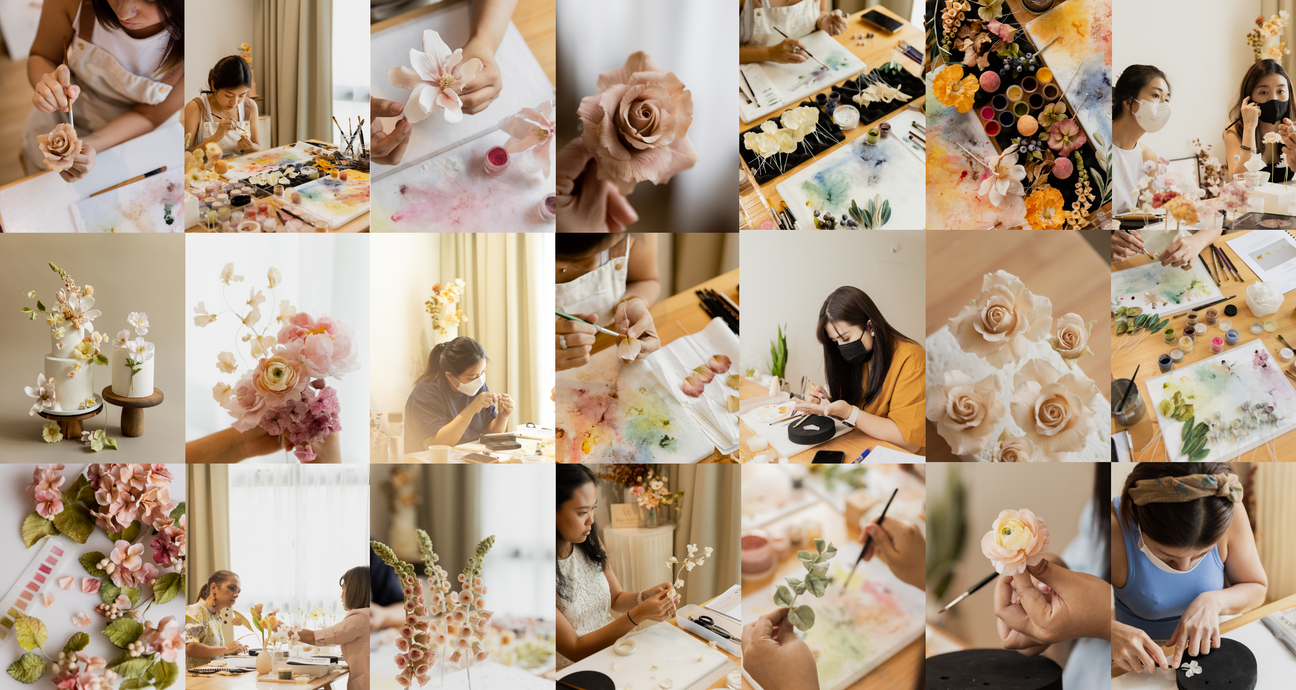 Winifred!! Thank you so much! you truly are such an inspiration A thank you for staying true to yourself and going after what you love, I hope you know how much seeing your passion really impacted me.
You really are such an incredible and sweet person beyond the work that you do! I'm so glad to have such an amazing mentor I truly feel so blessed to know you ad Let's definitely continue our conversations!
Thank you so much again for igniting a creative spark within me will for sure send you pictures of the flowers I make at home hahaha l'll let you know when l'm back in town :)
- Vanessa (@sugarcoated.bakes)
"Thank you so much Winifred for all of your talented knowledge, your precious time, and your valuable experiences.
The first time worked with wafer paper and gum paste,Winifred was so gentle to show me step by step throughout the 7 days class. If I was stuck at any step, she was willing and slowly show me again until I can achieve what I need.
I also learn and understand more about color theory. It was so much fun once you know about color and you can play with it.
I came from the USA to Singapore, a long flight, but it was worth it.
I would definitely recommend this class to others who want to learn new skills for cake decorating. I hope to be back in Singapore in the future to learn more about flowers from Wini. Thank you again."
- Tammy
"Morning Wini! I am on my way to the airport now and I just want to say how grateful I am to have met you and had the opportunity to learn from you. Thank you for your guidance and patience, you are truly a beautiful adn kind soul. Please take care of yourself and let me know when you are coming to Jarkata!"
- Verly (@verly.giny) (@keik.bakingstudio)
"The most valuable thing I have taken away is: Patience and dedication, beautiful creations take time :)
Through this workshop, I've seen Winifred's patience in teaching and how extremely dedicated she is. It is honestly an eye opener not only through craft but as a growing individual, she has my utmost respect. I will definitely recommend to my friends 110%, she's an amazing teacher."
- Carissa (@pastrychefinthemaking)
"Winifred is absolutely sharing on her knowledge, experiences and insights without reservation. Learnings are beyond just floral artistry.

-To be able to see from her creative perspective and adapt to mine.
-learning a new medium that I shy away from which turns out loving the process of making.
-understanding how the medium works and able to decide which medium (gumpaste/ wafer paper) to work with for the end look you want to achieve.
-Discussion on business sustainability (valuable lesson especially for me as a young business).
I would definitely recommend this to others who are passionate about sugar flowers and cake decorating. Winifred is patient and encouraging throughout, a true inspiration! Class is never dull or intimidated (if you're prior to attending or thinking if you're able to keep up). This is the best investment furthering my skillsets. I can't wait to bring forth my new knowledge and exploring on my own into my creations. "
- Shermin (@madebymin.sg)
"The most valuable thing I have taken away was that we need to begin and eventually we will get somewhere. Sometimes I got it, sometimes I didn't, but then it all came together in my final cake. Could surely translate to everything in life. And also that having the right people to inspire and guide you makes such a difference to our final output.It was definitely worth it.
Wini has such a great aesthetic and you are surrounded by it - the flowers and the decor of the whole space. In her characteristic unassuming style she just chats and takes you through the whole process of cake decoration. Lots of material, very informative and thoroughly enjoyable.
It was three days filled with stories, moments, struggles and a pretty garden awaits you at the end of it all. I am recommending it to everyone. 😊"
- Rumi
"Everything was useful, but particularly the little tips and tricks to make them look more realistic (like petal folding technique and advice).
I really enjoyed myself. Would recommend for other beginners!"
- Faith (@blackpaperbird)
"I would love to extend my deepest thanks and appreciation for the class and for being so patient with me despite my lack of skills. It was never a dull moment and I truly enjoyed working on the flowers and How pretty they were.
We also have a business where we mostly work with food and bread and seeing the dynamics of what you do just requires a big amount of talent to do cakes like yours. Your work really comes from the heart and I can see it with the way you taught. You are indeed a blessing and an inspiration!"
~ Mary D (@madelsvz)
"Truly honoured to have learnt a lot from Winifred. For 3 days she guided my awkward fingers into crafting the most amazingly beautiful flowers that are aged, broken, and weathered - so much in tune with my fascination over anything that has the ability to mature overtime. In between laughter and chocolate chip cookies, we talked about how flowers have the ability to tell their story showing seasons and different stages of growth with every broke petal or browned leaf edges. There were also talks on sustainability of business, and the constant need to evolve while staying true to our own artistic voice. Thank you!"
~ Allen (@flourandfloraph)
"I just want to say I am so glad I decided to travel to London to attend the class, as my first time ever attempting to learn and create sugar flowers. It was honestly more amazing than I could ever imagined or hoped for. Your dedication and passion for your artistry is truly reflected in your class and your creations. I absolutely love learning from you. I hope to be able to join again in the future! Thank you so much."
~ Rachel (@rachsjames)
Thanks so much for the lovely class. I enjoyed so much!
I like that you always share your knowledge and experience without any reservations, and those fun and sincere conversations during class made it so enjoyable!
Thanks Winifred, you are such a joy to be with! Looking forward to meeting you again soon."
~ Jesslyn (@jsljybabe)
"Best workshop I have attended with Winifred Kriste Cake. Thank you for being so generous with all the insights and tips that I wouldn't have figured out myself just by YouTubing. Anyone looking to dive into sugar flowers, I would highly suggest you attend her workshop!"
~ Maureen (@onemorebake)
"This workshop gave me confidence for my next steps Wini, thank you so much for sharing your talented knowledge. You have been so patient and gave us encouragement. I learnt so so much."
~ Sophie (@beaumont_sophie)