What is Creative Mentorship?
Winifred Kriste Cake is an art studio specialising in floral art with delicacy and finesses. At the heart of what we do is an immense importance in craftsmanship and the openness of a creative mindset. This is a place to explore and to learn. A safe haven for art to take lead in the crossing between cake design and floral artistry.
Creative Mentorship is for anyone who wants to learn how to create exclusive looking sugar flowers or wafer paper flowers & their very own unique masterpiece under the direct guidance of Winifred.
How does Creative Mentorship work?
Have you ever wondered how ideas come to realisation?
This is your chance to learn how. Before the workshop, students will meet Winifred through a zoom call for her to assess the learning needs and requirements of the student. This includes talks about potential design that the student would like to learn and achieve.
After the call, Winifred will then work on a personalised curriculum to help the student explore design options.
During the creative mentorship week, Winifred will work directly with the students to help them achieve their unique dream cake.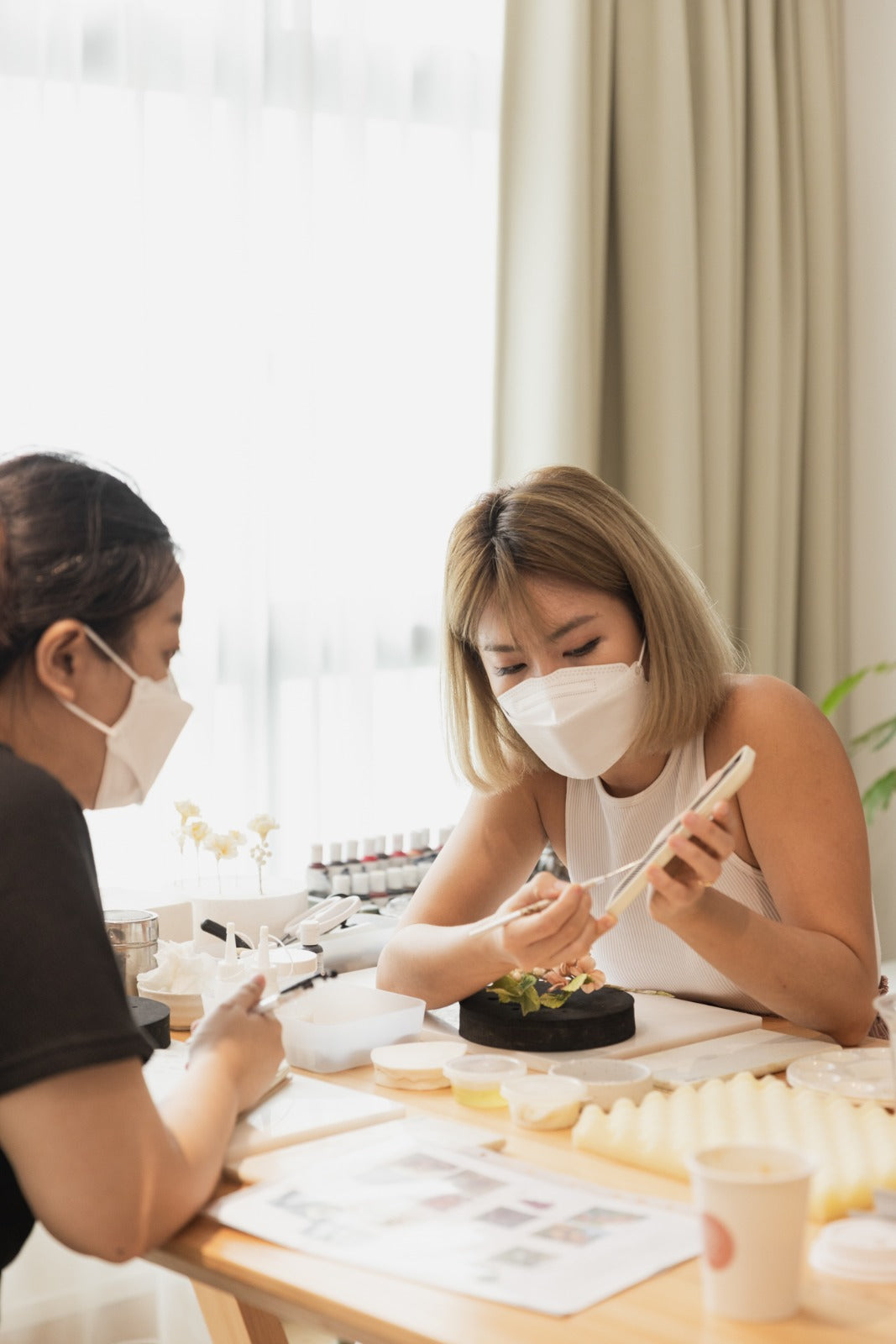 Experience
Be surrounded by a space that inspires with an abundant amount of natural light that pours in our studio, a cup of tea or coffee, we make sure you have the perfect space to learn and discover.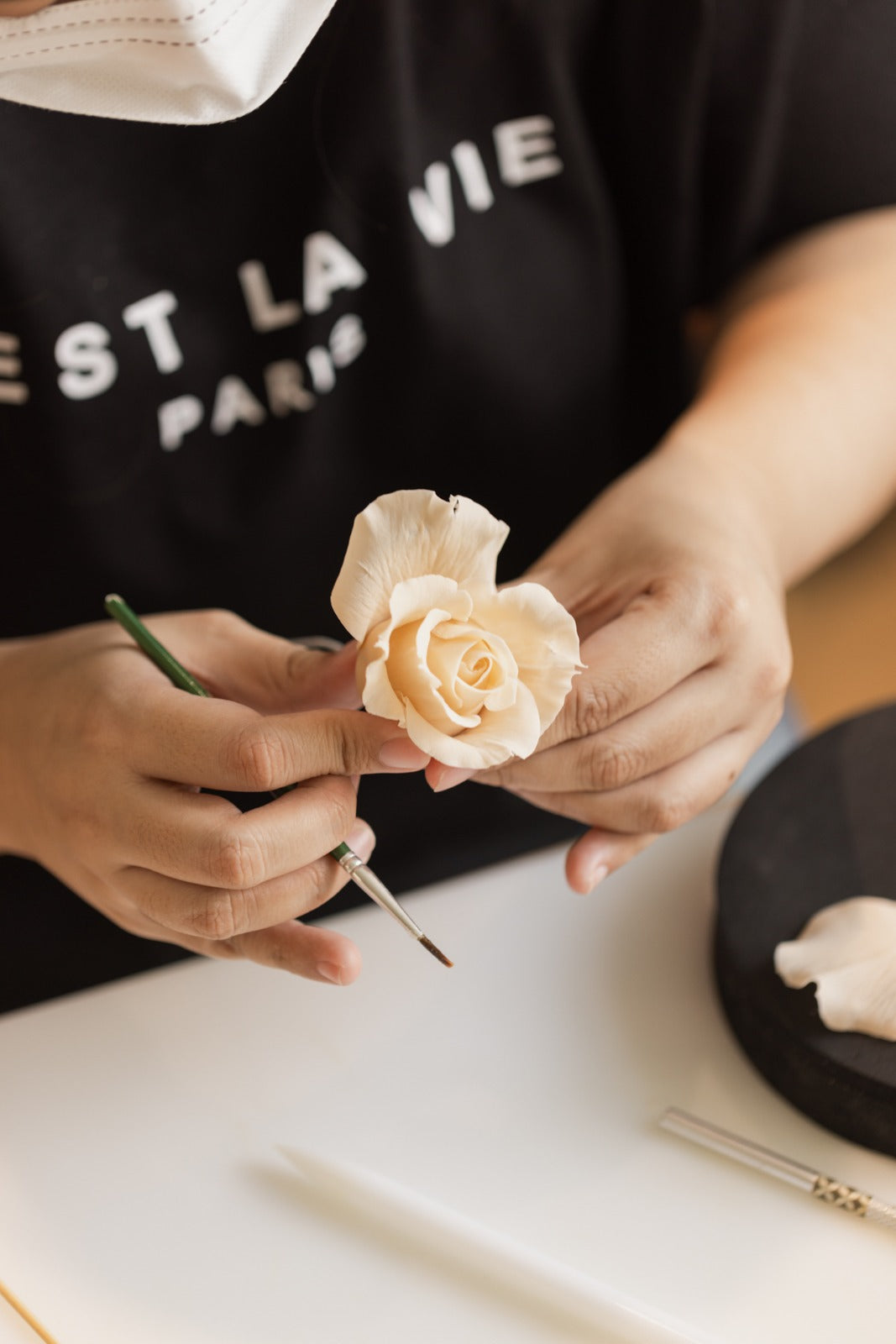 Growth
Growth happens when we allow ourselves to. Students are encouraged to keep their hearts open to see beyond what they think is possible.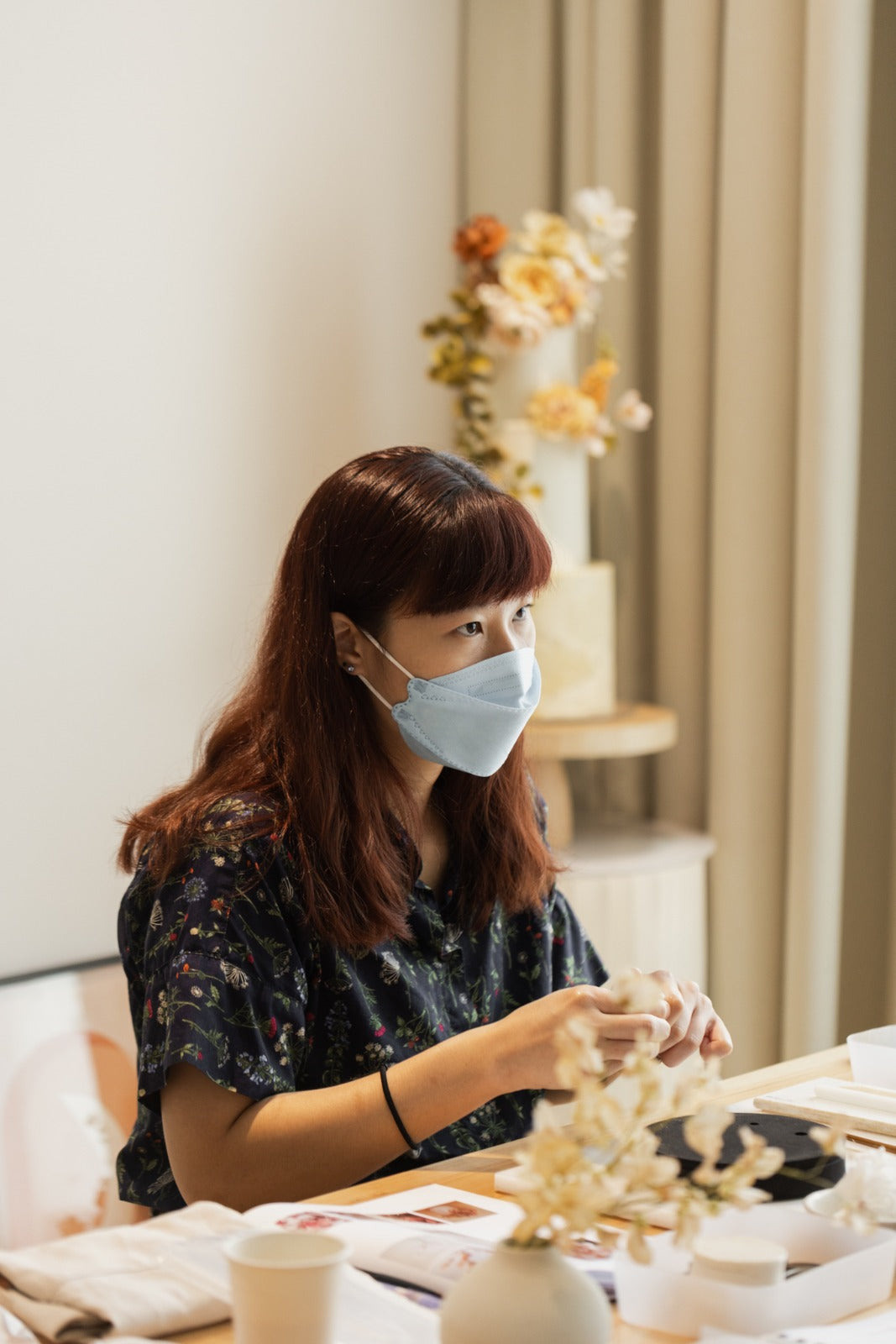 Create
Winifred will guide you on the know-hows and share with you her exclusive tips on making the most realistic flowers. Attention is spent all on one for maximum guidance.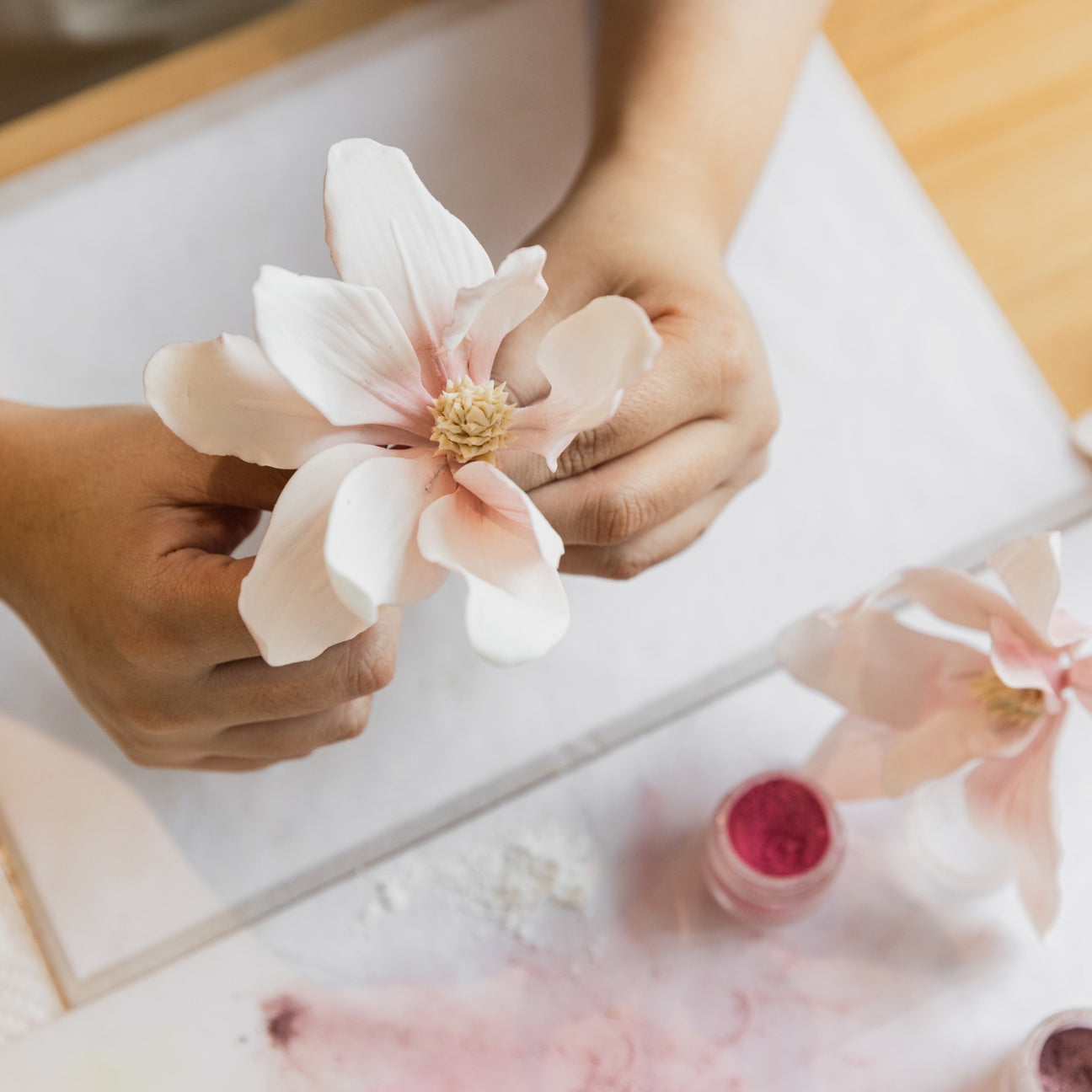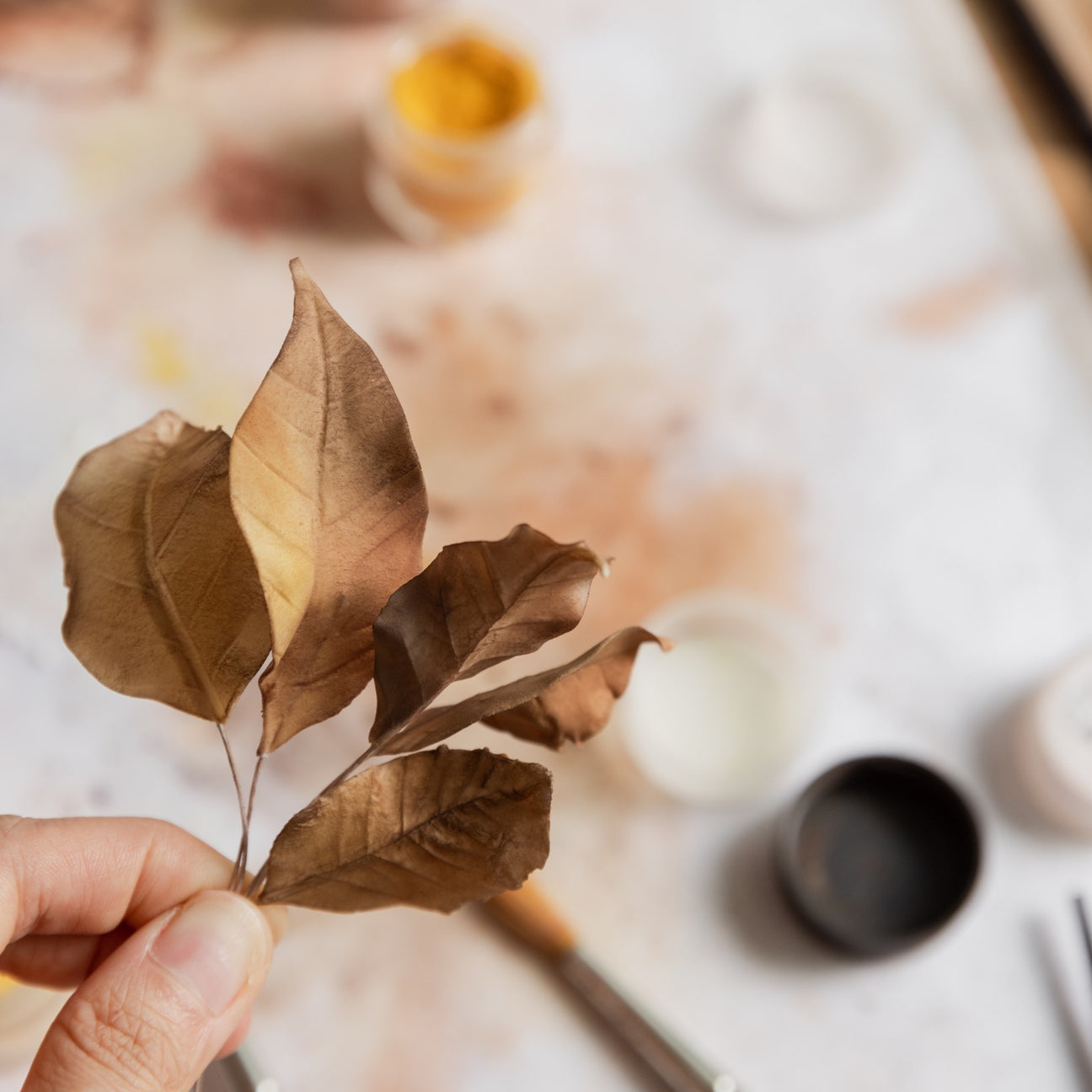 "Winifred is absolutely sharing on her knowledge, experiences and insights without reservation. Learnings are beyond just floral artistry.

-To be able to see from her creative perspective and adapt to mine.
-learning a new medium that I shy away from which turns out loving the process of making.
-understanding how the medium works and able to decide which medium (gumpaste/ wafer paper) to work with for the end look you want to achieve.
-Discussion on business sustainability (valuable lesson especially for me as a young business).
I would definitely recommend this to others who are passionate about sugar flowers and cake decorating. Winifred is patient and encouraging throughout, a true inspiration! Class is never dull or intimidated (if you're prior to attending or thinking if you're able to keep up). This is the best investment furthering my skillsets. I can't wait to bring forth my new knowledge and exploring on my own into my creations. "
- Shermin (@madebymin.sg)
-------
"Truly honoured to have learnt a lot from Winifred.
For 3 days she guided my awkward fingers into crafting the most amazingly beautiful flowers that are aged, broken, and weathered -
so much in tune with my fascination over anything that has the ability to mature overtime.

In between laughter and chocolate chip cookies, we talked about how flowers have the ability to tell their story showing seasons
and different stages of growth with every broke petal or browned leaf edges.

There were also talks on sustainability of business, and the constant need to evolve while staying true to our own artistic voice. Thank you!"

~ Allen (@flourandfloraph)
-------
"I would love to extend my deepest thanks and appreciation for the class and for being so patient with me despite my lack of skills. It was never a dull moment and I truly enjoyed working on the flowers and How pretty they were.
We also have a business where we mostly work with food and bread and seeing the dynamics of what you do just requires a big amount of talent to do cakes like yours. Your work really comes from the heart and I can see it with the way you taught. You are indeed a blessing and an inspiration!"
~ Mary D (@madelsvz)