Learn how to lead a meaningful & fulfilling creative life.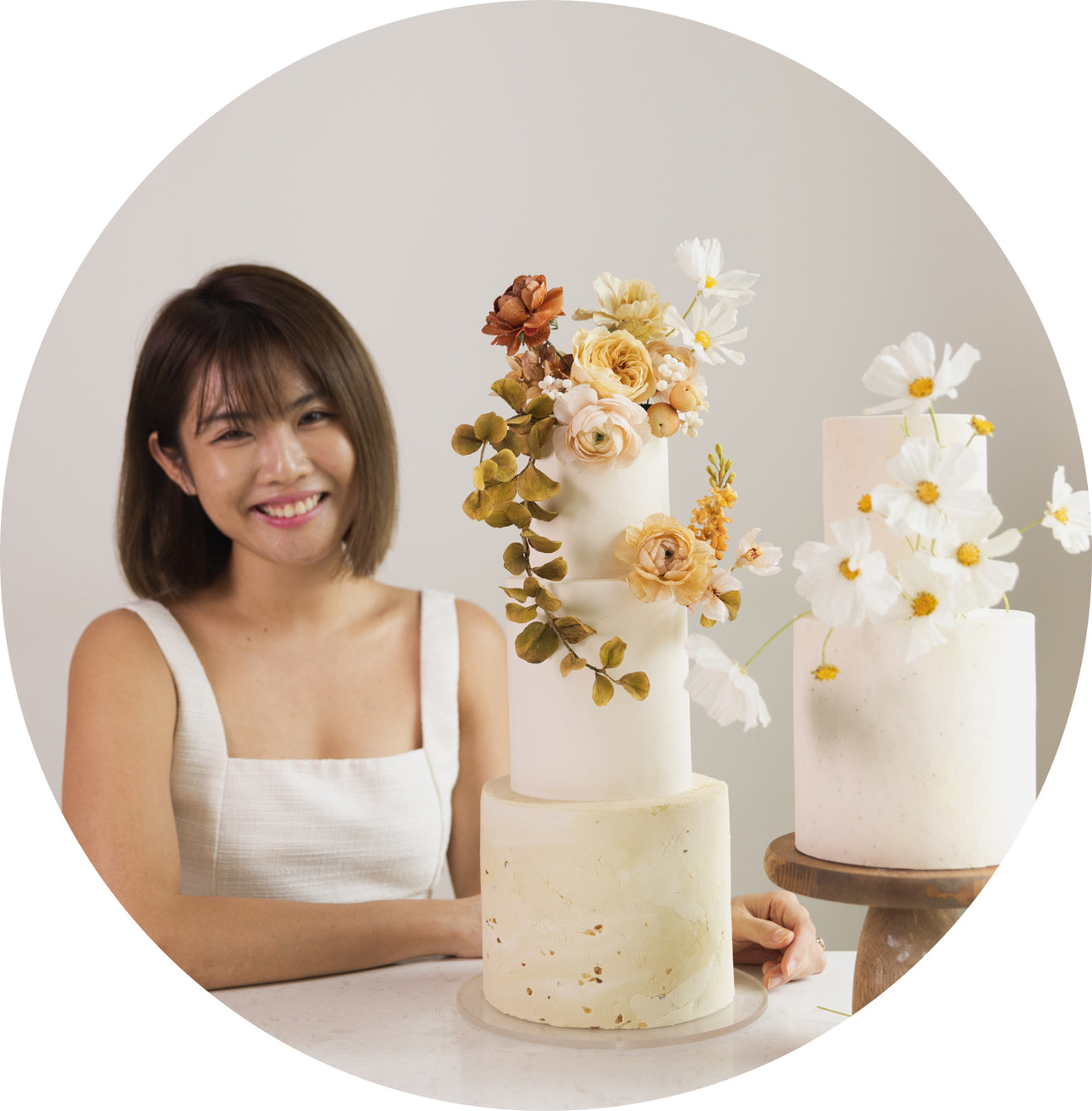 My journey with cake decorating started in 2010 when I couldn't get into a University of my choice. I was encouraged by a friend to pursue my passion and I never looked back since. After 3 years of baking from home I decided that I needed to look for a mentor to further my skills.
In the Fall of 2014, I moved to Washington D.C. where I worked at the reputable Maggie Austin Cake boutique to further fine-tune my skills. During my time there, I have also taken part in specialized assignments from cake and dessert spreads for Martha Stewart, to Victorian-styled sugar flowers vases that were commissioned by the First Lady of the U.S.A, Michelle Obama for the White House Christmas in 2014.
When I came home to Singapore, I was presented the opportunity to start my own business, and that is where Winifred Kriste Cake was born. Over the years, between 2015-2019, I gritted it out, with blood and sweat and have built an extensive portfolio- ranging from customized wedding cakes, wedding cake shows, dessert tables, macarons, 2 meters tall Magnum cake, and to teaching locally and internationally: Malaysia, Indonesia, London, UK, Florida, USA & counting. 
It was also during this stretch of time that I have learnt and found a voice of my own- the unique way of how I design my cakes, the passion I have for educating others in the industry, the precious conversations I hold with clients and students. It has taught me to see beyond cakes and designs.
In 2019, I worked with IFIMADE to launch our very first online course, and it was beyond what I expected. People came together from every part of the world to one space to connect- and it was something that I have never experienced before- it really excited me to see the possibilities I once thought didn't exist. So in 2020, we launched our very first Wafer Paper online Masterclass on our Learning School and it was one of the best decisions I have made in my journey. My role as an educator became obvious in the many hats I wore over the years- as a boss, as a leader to my employees and as a mentor to my students, it happened so naturally that I know this is what I am meant to do.
So these days, my biggest focus is on being a mentor to my students- through my in-person workshop, my online school, and our private community. Being able to be in this mentor position after 12 years since the beginning is a very blessed place to be- I am thankful, everyday, that I get to do this with my students, collect and experience all the unspeakable magic while creating edible floral art and cakes.
I hold dear all the precious moments to my heart and my vision for WKC is to share & continue these creative conversations who have filled hearts, with loads more people in the world, through both our education, & handmade edible creation because we believe Art has the ability to amplify our lives.