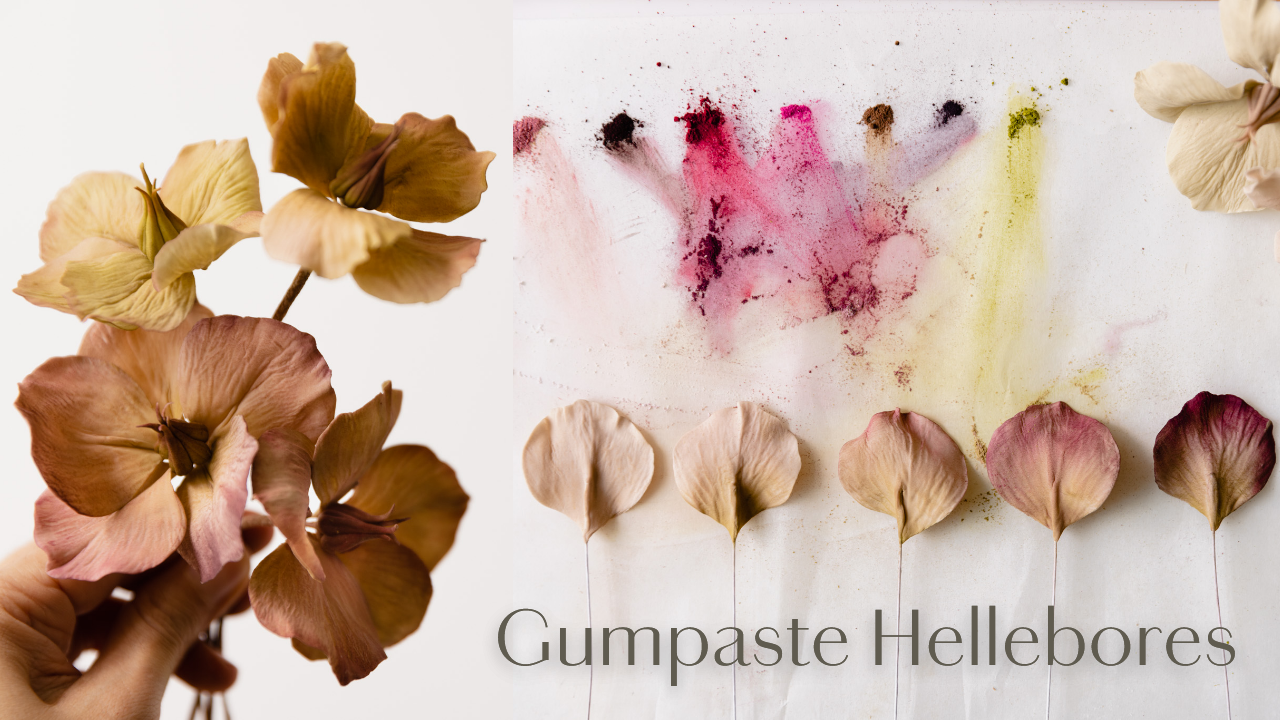 How to make gumpaste Hellebores (Winter Roses)
I know learning how to make realistic and beautiful sugar flowers is a goal of many of you guys here and I am here to help you get there, while making the journey a joyful one.


In this YouTube tutorial, you will learn
how I shape and stretch flower petals using my

homemade gumpaste
.
You will also be taught
what type of dust colors I use, how I use them to create these beautiful colors
on my hellebores that really allows them to come alive. Colors and dusting is really my favorite part of making sugar flowers!!
Download the template and
watch the tutorial here
.
P.S. Just in case you need a really good homemade gumpaste, I happen to have one: 


Get my gumpaste recipe here

.
In this workbook, you will get:
 
1. Source guide to all my favorite tools & dust colors
2. My easy to follow 3-Step dusting process on how I dust my sugar flowers
 3. Exclusive code to get my Colors Made Easy class at only $109 (U.P. $159)
(Can't emphasize more on how understanding how to work with colors will really change how you approach your work and what you can achieve)
 
 4. How to store your gum paste flowers after you are done
(Yes, you can make your flowers wayyy in advance)
 
WHAT IS GUM PASTE?
Gum paste is a sugar paste often used for making delicate looking sugar flowers or figurines. Because of its quick to dry nature, they hold up a lot better than fondant, and also can be rolled out really thin to create realistic looking sugar flowers, like the ones you see here:
These are all handmade by Winifred and she teaches you how to make them in her YouTube Channel.
HOW TO MAKE GUMPASTE SUGAR FLOWERS?
Well you are in luck because Winifred shares her gum paste flowers tutorials on her YouTube channel. Her goal is to help people see that making gum paste flowers is not as complicated or difficult as one might think to be. 
Check out her YouTube Channel here: